Dragon
Dojo
Target Range
Alchemist Hut
Watchtower
Bath House
Town Square
Keep
Stables
Shrine
Fireworks Factory
Dragon's Monument
Serpent
Tavern
Sharpshooter's Guild
Alchemist Hut
Watchtower
Bath House
Town Square
Keep
Stables
Metal Shop
Thieves Guild
Necromancer's Throne
Wolf
Combat Pit
Ballistic Grounds
Quarry
Watchtower
Vitality Garden
Wolfball Court
Keep
Wolves Den
Shalery
Cairn
Lotus
Forge
Blade Guarden
Training Yard
Watchtower
Aviary
Town Square
Keep
Stables
Crypt of the Brothers
Warlock's Tower
Neutral (campaign exclusive)
Tea House
Where Kenji and Otomo drink tea after Kenji saves the peasants (Dragon Path).
Shinja's Keep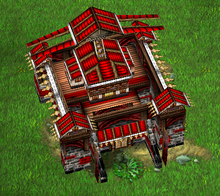 Shinja's Keep in the south, where he makes his last stand before joining Kenji.
Swan's Pool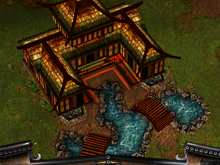 Where the Geisha responsible for safeguarding the Orb live.
Serpentholm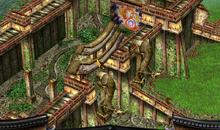 Ruins of the Ancient Serpent Keep, of the time when Tarrant ruled the lands with the Orb.
Monastery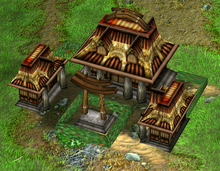 Holy place inhabited, and guarded, by the Monks.
Soul Flame
Holy place where the souls of the wicked burn. Protected by the Ninjas.
Orb Altar (Wolf)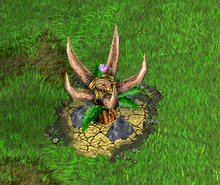 Altar holding the Orb (Serpent path).
Orb Altar (Lotus)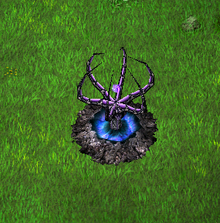 Altar holding the Orb (Dragon path).
Shale Pile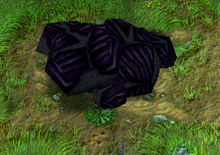 Shale pile Wolf slaves are forced to mine for food.
Rice Bin
Bin where the Lotus stored rice in the shale mines.
Prison Cell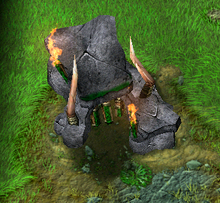 Cell made to hold rebelious Wolf slaves in Yvaine's mines.
Shale Mine 1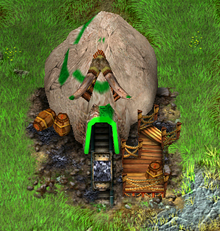 Shale mine entrance, model 1.
Shale Mine 2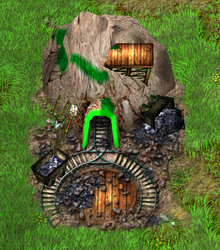 Shale mine entrance, model 2.
Shale Mine 3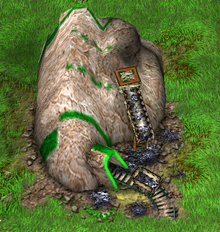 Shale mine entrance, model 3.
Soban's Lan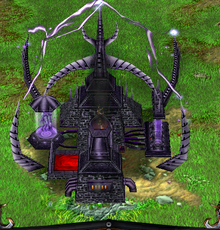 Lab where Soban does his twisted experiments. One result was the Shale Lord, where he combined a Wolf peasant with Shale.
Phase Spire (Invisibility Tower)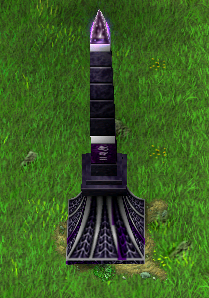 Building made by Soban that cloaks buildings (including itself), making them invisable.
Yvaine's Keep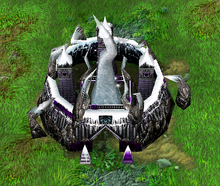 Yvaine's Keep before the endgame, where she holds the corrupted White Wolf Totem.
Community content is available under
CC-BY-SA
unless otherwise noted.